Webcast Replay
Originally Recorded March 18, 2021
1 – 2 p.m. PST
Register
No fee is associated with this activity.
Webcast Summary
The purpose of this webcast is to provide an introduction to neurophysiology for non neurophysiologists. Neurophysiology encompasses many specializations, so for individuals who do not practice or study EEG, an understanding of what it even is can be daunting. This event is ideal for those who are new to neurophysiology or would like a basic understanding of the practice.
Learning Objectives
Neurophysiology in simple terms
Types of neurophysiology
EEG basics
EMG, EP, NCV, and IOM basics
Sleep basics
Faculty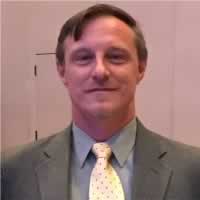 J. Andrew Ehrenberg,
BSc, R. EEG T., CNIM
Senior Product Solution Manager at Nihon Kohden
J. Andrew Ehrenberg, BSc, R. EEG T., CNIM, has over 25 years in neurophysiology, with experience teaching, performing research, and clinical care of intracranial and sEEG patients. He is very active in professional societies and education, has multiple publications, and has been a speaker at many national conferences.