Faculty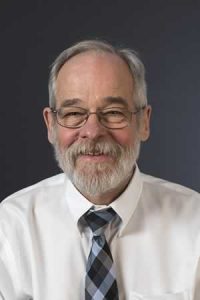 Dr. Robert Kacmarek, PhD, RRT, FCCM, FCCP, FAARC
Live Webcast
Thursday, September 26, 2019
9 a.m. – 10 a.m. PDT
12 p.m. – 1 p.m. EDT
Register
No fee is associated with this activity.
Each participant wishing to obtain CRCE credit must preregister individually, even when viewing with a group. In addition, please obtain group viewing instructions, roster and evaluation forms by contacting Salomay_corbaley@nihonkohden.com
Learning Objectives
In this one-hour webcast, you will review
The unique physiologic effects of HFNC, BiPAP and CPAP
Discuss the rationale for the use of each of these therapies in the post-extubation setting for patients at high risk of reintubation
Discuss the limitations of these therapies and how to identify failure of their application
Webcast Summary
Alternative methods, such as high flow nasal cannula (HFNC), bilevel positive airway pressure (BiPAP) and continuous positive airway pressure (CPAP), as a means of providing more favorable effects and outcomes compared to endotracheal intubation and invasive ventilation, have been introduced and studied extensively over the last decade.1 Each of these modalities have their own unique physiologic effects and have proven to be useful in various clinical conditions to decrease a patient's work of breathing, improving gas exchange, reducing the need for reintubation and possibility reducing a patient's hospital stay.2,3,4 Although these alternative therapies can prove clinically beneficial, it is essential for the clinician to be able to identify each therapy's limitations and when the therapy is no longer advantageous.5,6
References
Brochard L. Mechanical ventilation: invasive versus noninvasive. European Respiratory Journal. 2003; 22(47): 31s-37s.
Di Mussi R, et al. High- flow nasal cannula oxygen therapy decreases postextubation neuroventilatory drive and work of breathing in patients with chronic obstructive pulmonary disease. Critical Care. 2018; 22:180-190.
Kacmarek RM, Villar J. Noninvasive ventilatory management of the acute respiratory distress syndrome: a new era or just another tease! Ann Transl Med 2016; 4(18): 350.
Lee C, et. al. High flow nasal cannula versus conventional oxygen therapy and non-invasive ventilation in adults with acute hypoxemic respiratory failure: a systematic review. Resp Med 2016; 121: 100-108.
Ozyilmaz E, et al. Timing of noninvasive ventilation failure: causes, risk factors, and potential remedies. BMC Pulm Med. 2014; 14:19.
Spoletini G, et. al. Heated humidified high-flow nasal oxygen in adults: mechanisms of action and clinical implications. Chest. 2015; 148(1): 253-261.
Additional References
Corley A., et al. Direct extubation onto high-flow nasal cannulae post-cardiac surgery versus standard treatment in patients with a BMI ≥30: a randomized controlled Intensive Care Med 2015; 41 (5): 887-94.
Frat T., et al. High flow though nasal cannula in acute hypoxemic respiratory failure. NEJM 2015:372(23):2185-2196.
Futier E., et al. Effect of early postoperative high flow nasal cannula vs. conventional oxygen therapy on hypoxemia in patients after major abdominal surgery: A French multicenter randomized controlled trial (OPERA). Intensive Care Medicine 2016;421888-1897.
Hernandez G., et al. Effect of Postextubation High-Flow Nasal Cannula vs Conventional Oxygen Therapy on Reintubation in Low-Risk Patients: A Randomized Clinical Trial. JAMA 2016;315:1566.
Hernandez G., et al. Effect of Postextubation High-Flow Nasal Cannula vs Noninvasive Ventilation on Reintubation and Postextubation Respiratory Failure in High-Risk Patients: A Randomized Clinical Trial. JAMA 2016;316:1565-1574.
Jabir S., et al Apneic oxygenation via high flow nasal cannula oxygen combined with non-invasive ventilation preoxygenation for intubation in hypoxemic patients in the Intensive Care Unit: a single center blinded randomized controlled OPTINIV trial Intensive Care Medicine 20117;42:1877-1885.
Kacmarek RM. Noninvasive Respiratory Support for Postextubation Respiratory Failure, Respiratory care 2019 64(6):658-678.
Monro-Somerville T., et al The Effect of High-Flow Nasal Cannula Oxygen Therapy on Mortality and Intubation Rate in Acute Respiratory Failure: A Systematic Review and Meta-Analysis. Critical Care Medicine 2017;45(4);e449-458.
Rittayamai N., et al. High-Flow Nasal Cannula Versus Conventional Oxygen Therapy After Endotracheal Extubation: A Randomized Crossover Physiologic Study. Respiratory Care April 2014, 59 (4) 485-490.
Vourc'h M., et al. High-flow nasal cannula oxygen during endotracheal intubation in hypoxemic patients: a randomized controlled clinical trial. Intensive Care Med. 2015 Sep;41(9):1538-48.
Yue-Nan N., Et al Can high-flow nasal cannula reduce the rate of reintubation in adult patients after extubation? A meta-analysis. BMC Pulmonary Medicine 2017;17:142-151.
Yue-Nan N et al. Can High-flow Nasal Cannula Reduce the Rate of Endotracheal Intubation in Adult Patients With Acute Respiratory Failure Compared With Conventional Oxygen Therapy and Noninvasive Positive Pressure Ventilation? Chest 2017;151(4):764-775.